Ole Virginy Break Down! The Music of Old Joe Sweeny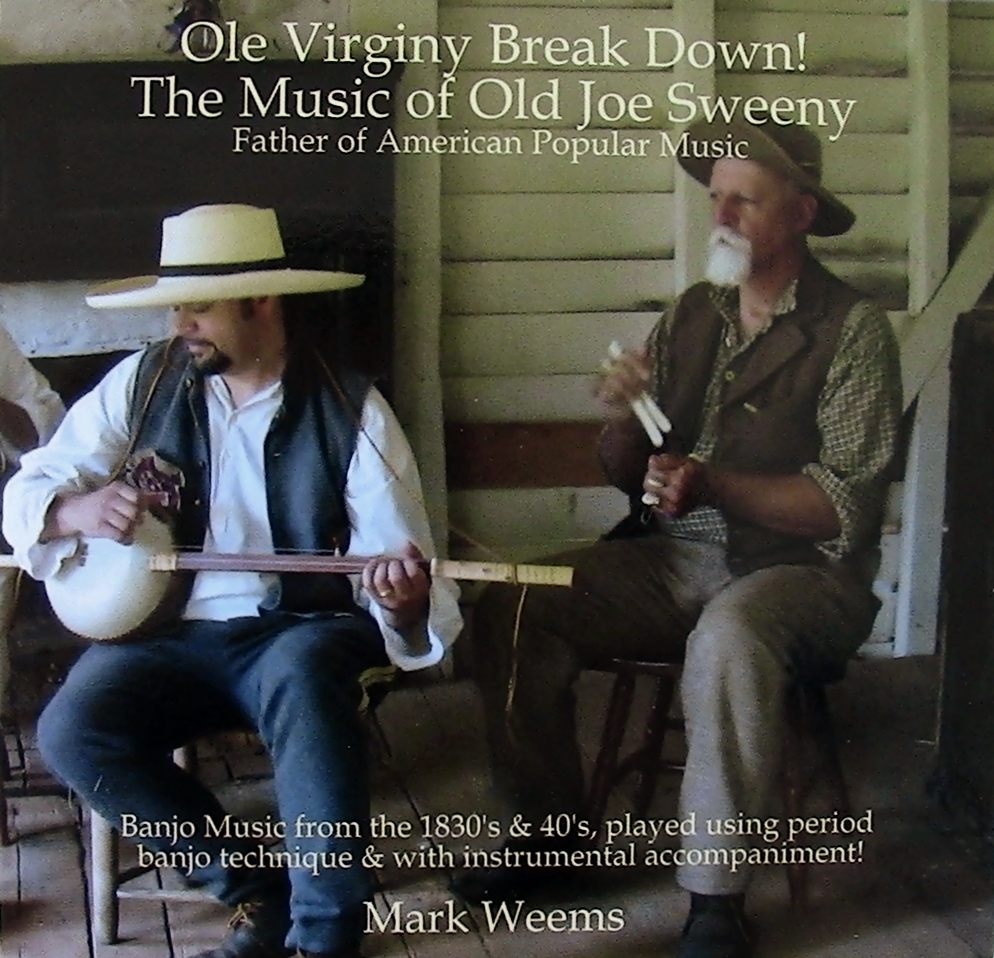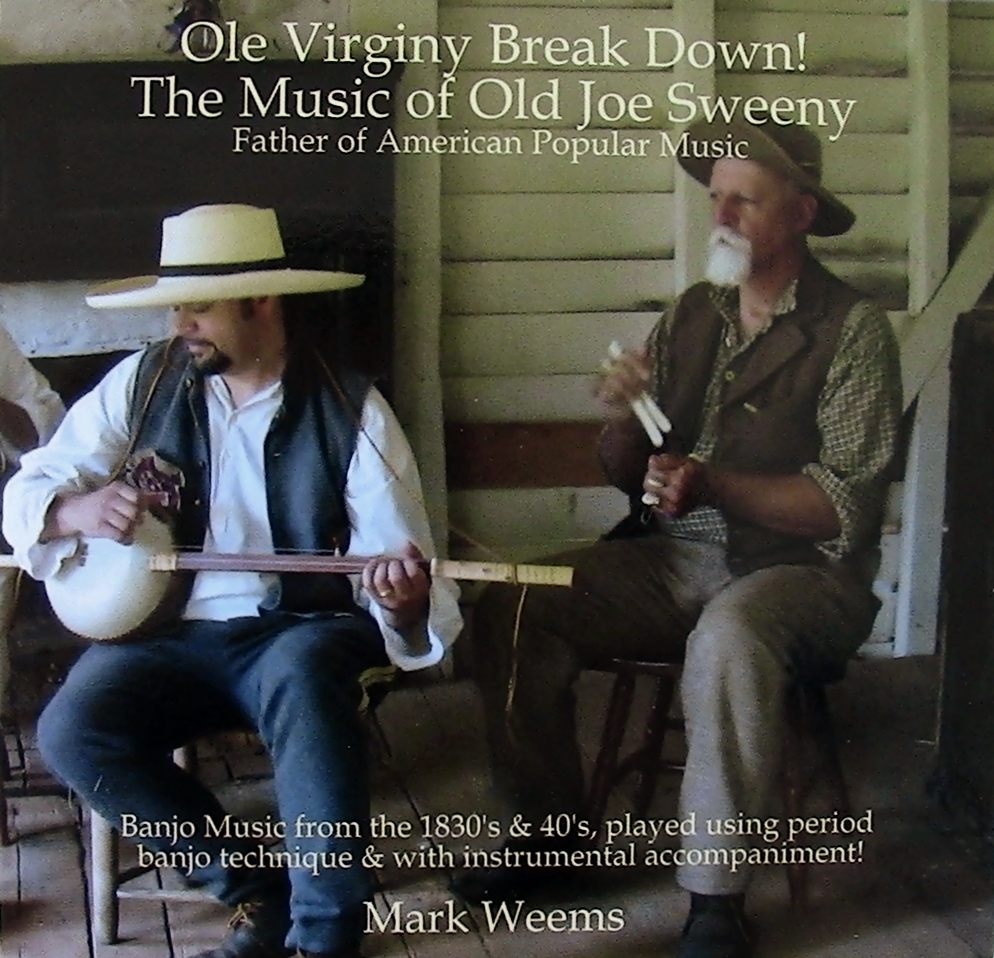 Ole Virginy Break Down! The Music of Old Joe Sweeny
CD of 12 songs and tunes making up the known early repertoire of Joel Walker Sweeny, Father of the 5-String Banjo and American Popular Music. Played on period instruments in authentic early banjo style. Instrumentation includes: Banjos, Vocals, Guitar, Fiddle, Tin Whistle, African Drum, Doumbek, Triangle, Tambourine, Bones, Jawbone, and Shakers. See video below.
Track listing as follows:
Jonny Boker / Jim Along Josey / Whar Did You Come From? / Camp Town Hornpipe / The Raccoon Hunt / Jenny Get Your Hoe Cake / De Ole Jaw Bone / Ole Tar River / Grapevine Twist / Ginger Blue / Ole Virginy Break Down / Miss Lucy Long
Price includes Free Shipping in the Continental U.S.